Why Principle?
There's a bunch or prototyping and motion tools you could be using. For the purpose of this book, I'll be sticking with Principle. Here's why.
Shallow learning curve
You don't have to invest a lot of time getting used to Principle and learning the ins and outs of it. You can directly jump into creating your prototype and figure out how to use it along the way. Principle is super easy to learn.
Time to prototype is low
Creating an interactive prototype with smooth motion shouldn't take you very long at all.
According to Cooper's list, typical time for a prototype with Principle is under 15 minutes. For other tools with similar capabilities, this would be around 80 minutes. I'm a huge proponent of the idea that the quicker it is to prototype motion, the more likely you are to experiment with it.
It's highly versatile
You can create prototypes for web and mobile, you can also create simple animations, GIFs and microinteractions. You could use it for small flows or even bigger ones. You likely won't need to switch to a different tool if the complexity of your prototype increases.
What can I create with Principle?
Here's a few great examples created by the Principle app community.
Microinteractions
Full flows. Websites, onboarding, ecommerce etc.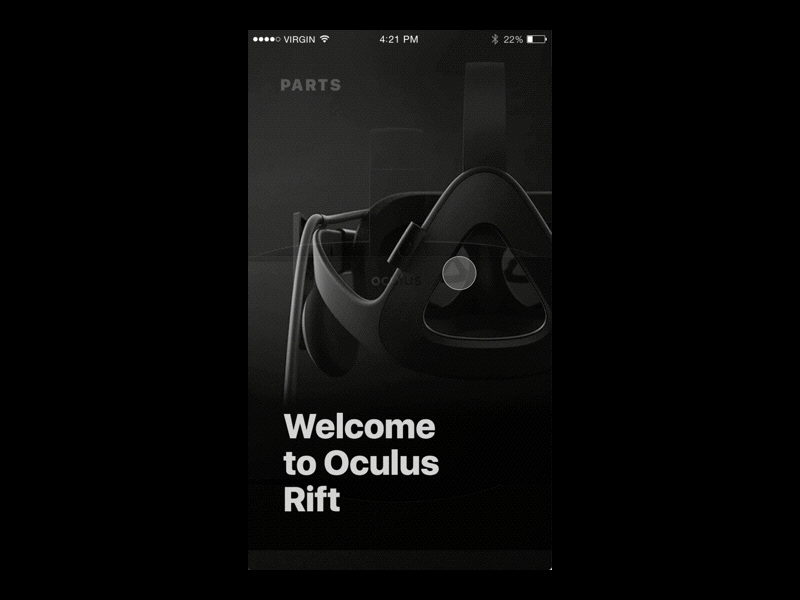 Simple animations
How Principle Works
Actions like tap, long press, scroll, hover etc trigger animations or transitions. Actions in Principle are also called Events.
The animations and transitions have duration and easing curves.
Based on your learning style, you could either go through the basics of Principle in the next chapter or directly jump to the walkthroughs and follow along.
Complete and Continue